Implementing a Business System (Quality Management System – QMS) is essential for an organization to achieve high productivity. It gives many benefits to the company in terms of business growth and success in the market.
A properly designed Business System (QMS), a well implemented and user-friendly system will help streamline the business operations and enhance the efficiency of the business processes.
Business Benefits of Implementing a Robust Business System (Quality Management System)
Following are the business benefits of the system approach of implementing a robust Business System (Quality Management System).
1. Exceed Customer Expectations
Having a business system in place will help in boosting customer satisfaction levels. The centralized information system will quickly retrieve all the related customer information to serve your customers better.
Enhancing customer experience and delivering customer satisfaction is a key area of focus while implementing a business system.
2. Consistent Product & Service Quality
Having a Quality Management System in place is beneficial for organizations to bring consistency in the production of goods and delivery services.
Standardization of operations by creating policy manuals and adopting quality first processes will help in achieving high business productivity.
3. Improved Employee Performance
With the availability of required information for the employees to complete their job without delays, employee performance will enhance significantly.
It also helps them be more accountable and take ownership of the jobs and will execute them well.
4.  Reduce Operational Costs
One of the main objectives of an organization is to keep the overall operational cost low. Having a robust system in place to streamline business operations is highly beneficial.
It will also help the organization to have better control over the operations, material purchase, resource usage, and more
5. Organize the Business Processes
Structuring the business process is a key step to achieving standardization in the organization.
A standard operating procedure will help in organizing the business processes and assigning responsibilities to the teams.
It also helps in consistently maintaining process optimizations in the organizations.
6. Problem Solving and Corrective Actions
The Business System helps in creating a standardized approach in the organization.
Having a business system implemented will help to identify any gaps in the existing process and taking corrective action accordingly.
7. Enhance Business Profitability
A Centralized System will help manage all the department operations and monitor their performance.
It helps in achieving business profitability by streamlining the business process and enhancing employee productivity.
Implementing a Quality Management System
A Quality Management System is an essential component for an organization to increase efficiency and productivity.
Business Benefits of Implementing QMS
There is a host of business benefits for the organization by implementing the QMS System.
Reduce the organizational wastages and improve efficiency
Consistently control the major business operations of the company without fail
Identifying customer needs and delivering exceptional customer experience
Identify vulnerabilities and take the corrective actions
Enhance employee engagement and streamline internal communication
and more.
ISO Certification is a globally recognized Standard and helps to enhance the brand value to international levels.
Quality Management System – Key Highlights
The Quality Management System will help in developing standard operating procedures and prepare a Quality Manual that is compliant with ISO Certification Standard.
QMS will benefit an organization by structuring the business process, organizational hierarchy, employee responsibilities, resource usage, etc., to achieve business excellence.
The Importance of a Quality Management System
A Quality Management System consists of certain components and also the organization must satisfy a few requirements to implement a robust QMS System and get ISO Certified easily.
These are the Elements in the QMS System
Organization's Quality Policy and Objectives
Quality Manual
ISO Compliant procedures, records, and guidelines
Data Management techniques and internal process details
Customer Satisfaction report
Quality Process Audits and performance measurement
Once all elements are in place the QMS System can be implemented effectively.
It is a continuous process and will help the organization to streamline its current business operations. enhance product & service quality, and meet client needs more effectively.
QMS Implementation – A Staged Process
QMS Implementation can be categorized into various steps. The QMS system implementation is a step by step process.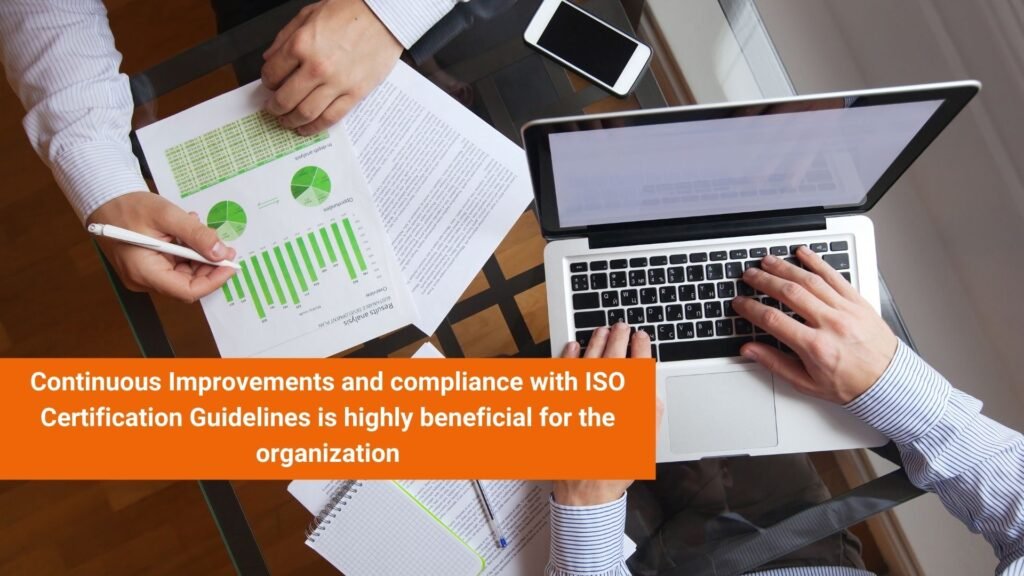 It considers various factors such as the scope of business operations, business objectives, existing business management system, business process, and more.
Steps in QMS System Implementation
Designing and building the QMS Structure
Deploying the process based on the scope and current process management system
Control and measure the efficiency of the system through Audits.
Review and improve the QMS System
Thus, a QMS System is highly beneficial for organizations to demonstrate their business process quality and level of business system optimizations.
It also helps in maintaining the product and service quality consistent in the organization.
To know more about implementing a Quality Management System in your organization, connect with our expert ISO Consultants in UAE right away!
Contact Us: Aurion ISO Consultants